Accelerated climate change and an increasing demand for bioresources have become major challenges for the present and future of humanity. Over the last decade, great efforts have been made to identify sustainable and economically-viable solutions, which now include a number of opportunities based on the circular bioeconomy principles. Microalgae have emerged as particularly promising: they can be grown on land that is unsuitable for traditional agriculture, be used in combination with bacteria for wastewater treatments, and will provide oils, proteins, carbohydrates and valuable biobased specialties
In 2013, four major European collaborative R&D projects – Bisigodos, D-Factory, Miracles and PUFAChain – were launched under the flagship of the European Knowledge-Based Bioeconomy. They were tasked with laying the foundations for a bio-based future built on microalgae: tackling the challenges for capturing CO2 and developing economic, environmentally-sustainable, microalgae-based biorefineries. The results of this effort are now available: each of the four projects has developed major innovations to enhance the cost-effectiveness of algae production and processing for food, feed and non-food applications.
The four consortia have joined forces in organising the Conference ''Algae Biorefineries for Europe: towards a sustainable economy". They will showcase their progress on the sustainable use of microalgae. It will take place in Brussels, 17th – 18th October 2017.
Poster contributions with abstracts from representatives from industry, policy makers, NGOs, finance, and researchers across Europe and beyond are well received at the Congress, and AINIA will participe.
AINIA will participate with a poster explaining that aquatic biomass duckweed (Lemnaceae) is an innovative and suitable alternative for combined nutrient removal from wastewater effluents and biomass production. This is one of the preliminary conclusions of LIFE LEMNA project. It aims to construct the first full scale nutrient removal system in EU based on the production of duckweed which will be applied to uptake N, P and other nutrients from the swine manure after an anaerobic digestion. The resulting duckweed biomass will be a source of high value protein source for feed (bio-based products) and biofertilizers.
AINIA participates in the project with The National Centre for Biotechnolgy (CNB), a research centre that forms part of the Spanish National Research Council (Consejo Superior de Investigaciones Científicas, CSIC).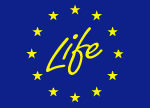 LIFE 2015 Número de acuerdo LIFE15 ENV/ES/000382